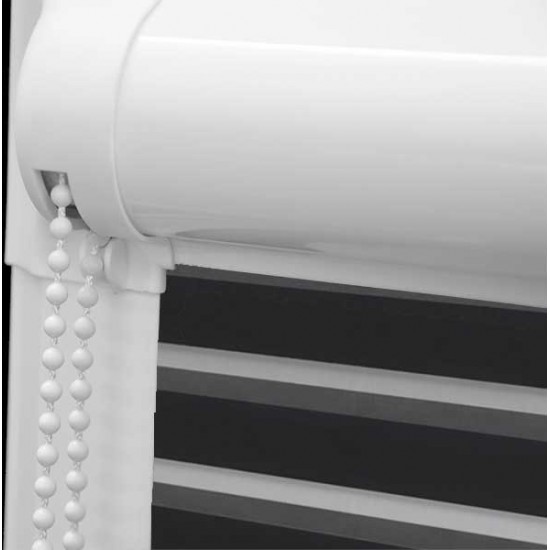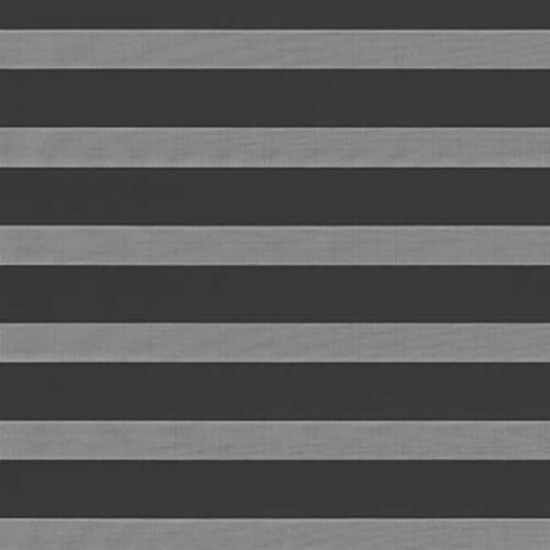 Max Drop 140CM


Allure Onyx Perfect Fit Day & Night Blind
Available Options
Perfect Fit Blinds Operation?
All Perfect Fit Blinds meet the legal requirements for child safety. Inherently the system is based on concealed cording and in the case of Roller and Day & Night blinds the chain is secured to the side channel with a tensioning device. Unlike standard blinds this device does not need to be screwed onto the adjoining wall or window frame.
With the Roller option we use the chain sidewind as standard with online ordering as sprung operation involves a lot of technical and on site adjustments that cannot be made in the factory. Therefore it goes away from being a simple fit product and experience tells us that it is problematic to expect Customers to undertake the responsibility. Chain operation however is extremely straight forward and also enables greater height adjustment control which is not possible with the sprung equivalent.
Venetian Perfect Fit has wand tilt operation with bar height adjustment control as does Cellular and Pleated versions.
Bottom Up & Multizone Operation
These operational options are only available with Cellular and Pleated products. Essentially 'bottom up' is achieved by simply rotating the frame and drawing the blind fabric upwards to close the blind. So any standard Cellular or Pleated Perfect Fit blind can be either, or by uncliping and turning the frame and blind within seconds. Multizone has a top and bottom drawing bar each with an operating tab. You will find that a small gap will be present at both top and bottom of the window and it assumes that the person drawing the blind to be able to reach both. But a small gap will still exist, that is a given as the extra tension required to make multizone operation possible produces this pull away effect. Please bear this in mind before multizone is chosen.
Measure the fitting depth by placing a rigid type card, such as credit or membership card, across the corner section meeting point of the outer of the window frame surface. Then take a ruler/metal tape measurement of the gap between the inside of the card and the glass. This is the required fitting depth and we will send the appropriate fitting bracket to secure the frame snug against your window.
Should your measurement fall somewhere in between the set bracket sizes then select the closest size up or down - technically each bracket has up to 1mm play either side of its set size.
Where the fitting depth size is less than 18mm then it is still possible to facilitate frame application - down to 14mm is achievable - however this will require foam packing to fill out the gap created. This is free of charge. Please get in touch so that we may offer our advice accordingly.
Made to Measure Allure Onyx Day & Night Fabric Blind
Blind comes complete with Perfect Fit frame colour co-ordinated to your window frame

Unique Perfect Fit with brackets - they simply click in to place meaning no tools are required!
Sidewind chain operation
Operating up/down with a frame mounted cord tension for a child safe operation
Minimum Width 250mm, Minimum Drop 250mm

Maximum Width 1500mm, Maximum Drop 1400mm